Funny, I was just watching a documentary on the Black Death.  Now that was scary.  Once the plague became airborne, you were really in trouble. I can remember the day I spent in Siena, Italy looking at all the plague art.  It was chilling and there was so much of it. And yet, there were still countries, like Poland, that managed to isolate themselves from the epidemic.  So, if there was a way to evade an airborne illness in the 14th century, we're probably going to do Ok against ebola, which isn't airborne.
Then again, yersinia pestis was a bacteria and ebola is a virus.  The last time we had a viral epidemic of catastrophic proportions was during WWI with the Spanish Flu.  Still, many of those deaths were caused by cytokine storms, i.e. an overreaction of the immune system.
Nevertheless, the probability that this virus will spread is pretty low and is summarized in the following PSA from Vox: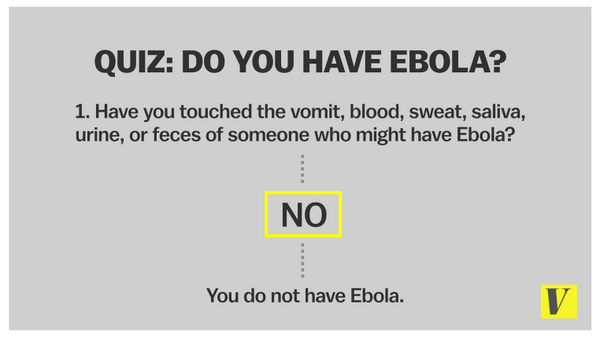 And there you have it.  The way ebola spreads is through direct contact with the bodily fluids of infected individuals.  So, the solution to containing any potential outbreak of ebola in Texas is pretty simple: treat the sick and quarantine them and any person who may have had direct contact with them.
There are only a couple of problems with this.  The first is that Texas, like many states run by Republican governors, has not accepted federal money to expand medicaid.  So, we have to assume that every person who gets sick from ebola is insured.  Uninsured people are not allowed to get ebola in Texas.  The virus should be instructed to avoid infecting uninsured individuals.
Secondly, we have to assume that everyone who gets ebola can take a sick day and won't lose their jobs if they decide to go into quarantine.  That might be more tricky because it is likely that quarantine wouldn't be voluntary.  The virus should be directed towards people in the leisure class as they can afford to take time off.
We just have to hope we can reason with the virus in case the single isolated case in Texas turns into more than a single isolated case.
If I were the Feds, I'd try to get ahead of those two issues.
Not that there's anything to worry about.  Because there isn't (probably).
Well, I'm not going to panic in any case.
Filed under: General | Tagged: cytokine storm, ebola, free enterprise, medicaid expansion, Rick Perry, Sick days, Texas, Vox | 14 Comments »